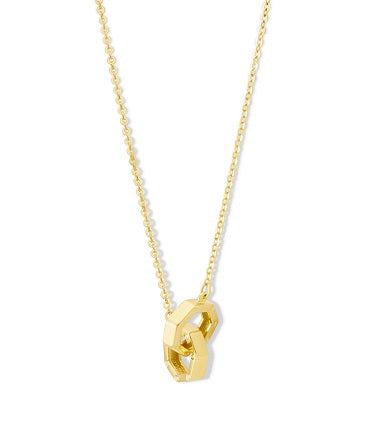 How to Style Your Outfits with Infinite Cube Necklaces
Are you ready to elevate your fashion game with a touch of modern sophistication? Presenting the beautiful "Infinite Cubes" Necklace, an exquisite piece of jewelry that combines symbolism and design. With its interconnected cubic rings, which stand for life's limitless connections and opportunities, this modern necklace is intended to enthrall and inspire.
Fashion Tips for Rocking Your Infinite Cube Necklace
Let's explore some amazing ways to style this stunning "Infinite Cubes" Necklace by Classiyah so that you may make a fashion statement that genuinely shows your distinctive individuality. This necklace has the adaptability to shine whether you're going to a laid-back brunch or a spectacular evening function. Let's get started with some stylish advice:
Minimalist Chic: Wear your 'Infinite Cubes' Necklace with a classic white blouse and cut black trousers for a chic yet simple appearance. Keep the rest of your accessories simple and let the necklace take center stage.
Layered Delight: Incorporate your "Infinite Cubes" Necklace with more delicate, shorter chains to embrace the fashionable layered necklace trend. To create an ensemble that is both visually appealing and lively, mix and match various materials and lengths.
Boho Glam: Wearing your necklace with a flowing maxi dress and a wide-brimmed hat will give your look a hint of boho flair. Your whole appearance is given a fun and free-spirited feel by this diverse combo.
Casual Elegance:  A cozy jumper or a plain t-shirt can be dressed up with your 'Infinite Cubes' Necklace draped over them. This easy-going combination strikes the ideal balance between casual and stylish.
Formal Glamour: Make a statement by pairing your necklace with a chic evening gown or a well-tailored pantsuit at a formal occasion. The distinctive style of the "Infinite Cubes" Necklace gives your outfit a touch of avant-garde elegance.
The Art of Caring for Your Infinite Cubes Necklace
Knowing how to maintain your "Infinite Cubes" Necklace's pristine appearance is crucial now that you're an expert at styling it. With the right maintenance, your necklace will keep its allure and continue to be a beloved piece of jewelry in your collection. To keep your necklace looking beautiful, just follow these easy steps:
Gentle Cleaning:  Wet cloth to gently wipe away any dirt or residue from your necklace. Abrasive or harsh chemicals should not be used as they could harm the delicate artwork.
Storage: To avoid tangling and to reduce exposure to air and moisture, store your necklace while it is not being worn in a jewelry box or pouch. This keeps its glossy finish intact.
Avoid Contact: Despite the "Infinite Cubes" Necklace's painstaking attention to detail, it is still suggested to keep it away from harsh things like sweat, lotions, and colognes because they can damage the gold's integrity and brilliance.
Professional Maintenance: To make sure that the cubic rings are firmly fastened and that the gold keeps its brightness, think about having your necklace frequently cleaned and examined by a jeweler.
Conclusion
You're prepared to wear your Infinite Cubes Necklace to make a stunning statement due to these wise fashion advice and maintenance instructions. Remember that fashion is a vehicle for self-expression, and that your personal style journey begins with the accessories you decide to wear. Make the "Infinite Cubes" Necklace your inspiration as you create iconic looks that showcase your unique style.
Older Post
Why Are Layered Charm Necklaces So Popular Among Fashion Enthusiasts?

Newer Post
Are Floral Delight Earrings Suitable for Formal and Casual Occasions?