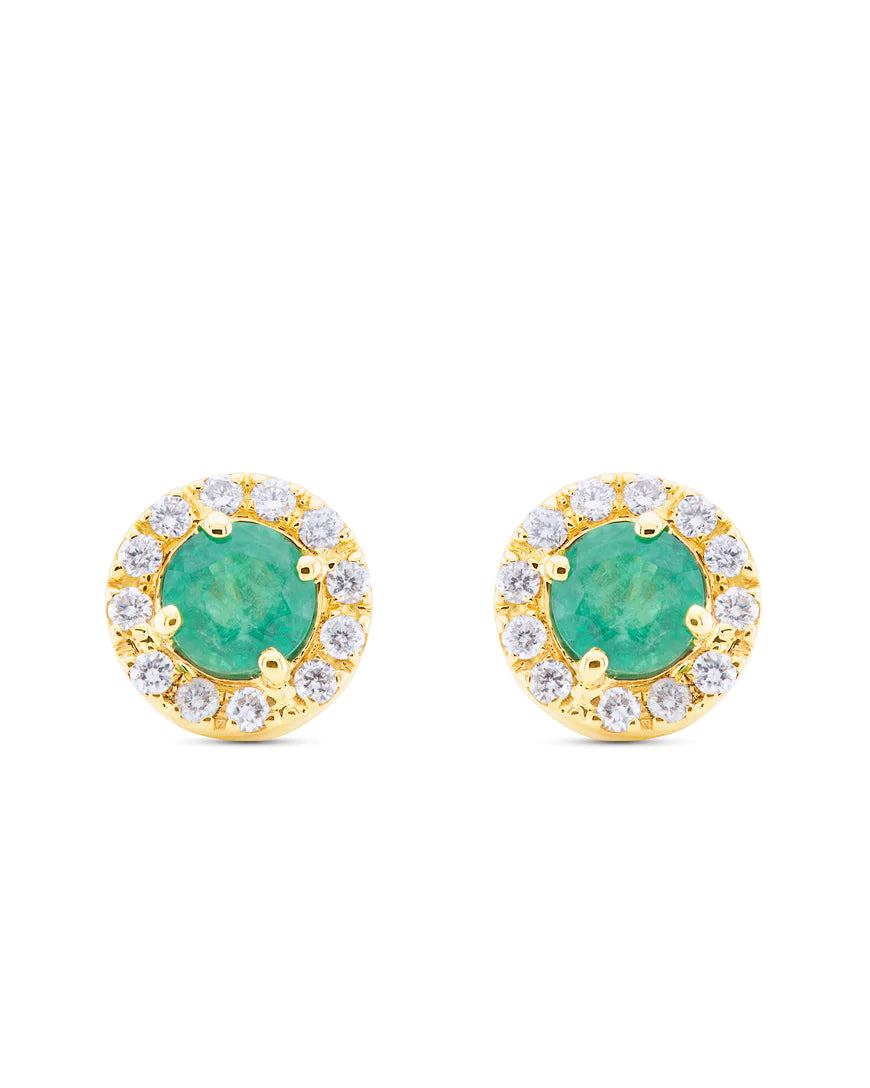 How to Incorporate Lush Meadow Emerald Earrings into Your Everyday Style?
Emeralds have captivated hearts for centuries with their striking green beauty. When set into earrings, they become an exquisite accessory that can enhance your everyday style. Here, we'll explore four effortless ways to incorporate Lush Meadow Emerald Earrings into your daily fashion routine.
Casual Chic with a Pop of Green
Your daily casual attire can transform into a stylish ensemble with the addition of our lush meadow emerald earrings:
Denim Delight:
Pair your favorite jeans with a simple white tee, and let your emerald earrings steal the show. The combination of casual and elegant is striking.
Boho Vibes:
If you're drawn to bohemian style, consider wearing your lush meadow emerald earrings with a flowing maxi dress or a peasant blouse. It's effortless and chic.
Effortless Hair:
Sweep your hair up into a messy bun or tie it into a low ponytail to draw attention to your earrings.
Minimal Makeup:
When wearing Lush Meadow Emerald Earrings, you can opt for a fresh, natural look with minimal makeup. A touch of mascara and a nude lip will do the trick.
Office Elegance
You can infuse a touch of sophistication and the vibrant beauty of a flourishing green meadow into your office attire with our Lush Meadow Emerald Earrings:
Monochromatic Magic:
Pair your lush meadow emerald earrings with a monochromatic outfit, such as a black dress or a gray pantsuit. The pop of green adds a touch of intrigue.
Classic White Shirt:
A crisp white shirt combined with emerald earrings exudes professionalism with a dash of style.
Sleek Updo:
Tie your hair into a sleek bun or a neat ponytail for a polished look during business meetings.
Confidence Boost:
Wearing elegant emerald earrings can boost your confidence, leaving a lasting impression at work.
Playful Weekends
Weekends are all about relaxation, but that doesn't mean you can't look fabulous. Here's how to make your emerald earrings weekend-ready:
Flowy Dresses:
Embrace the weekend vibes with flowing summer dresses. Your Lush Meadow Emerald Earrings will add a touch of glamor to your laid-back look.
Sun-Kissed Glow:
A little bronzer and a hint of lip gloss can complement your emerald earrings and give you that radiant weekend glow.
Casual Waves:
Let your hair down in loose waves or go for a messy, carefree hairstyle.
Daytime Glam:
Don't shy away from wearing your lush meadow emerald earrings during the day. They can be your signature weekend accessory.
Evening Elegance
Evenings deserve a touch of opulence. Your Lush Meadow Emerald Earrings can transform you into a style icon for special occasions:
Elegant Evening Gown:
Pair your emerald earrings with a sleek evening gown. The combination of deep green and elegance is a showstopper.
Smokey Eyes:
For a night out, experiment with makeup. A smokey eye paired with emerald earrings is a winning combination.
Sophisticated Updo:
An updo like a chignon or a French twist can emphasize your emerald earrings and overall elegance.
Confidence is Key:
Whether it's a romantic dinner or a cocktail party, wear your lush meadow emerald earrings with confidence. They are your statement of style.
Conclusion
The "Lush Meadow" Emerald Earrings from Classiyah are a stunning and captivating pair that brings the vibrant beauty of a flourishing green meadow right to your ears. These earrings wonderfully depict the lush vegetation and natural richness found in nature's meadows since they were made with stunning natural emeralds from the pristine Panjshir Valley. They are not just reserved for special occasions; they can effortlessly enhance your everyday style.
So, why wait for a special event to showcase your style? Embrace your beauty, let your style shine, and make every day a special occasion with your stunning Lush Meadow Emerald Earrings!
Older Post
How to Style Hoop Earrings for Different Occasions?

Newer Post
What Do Circle of Life Necklaces Represent?