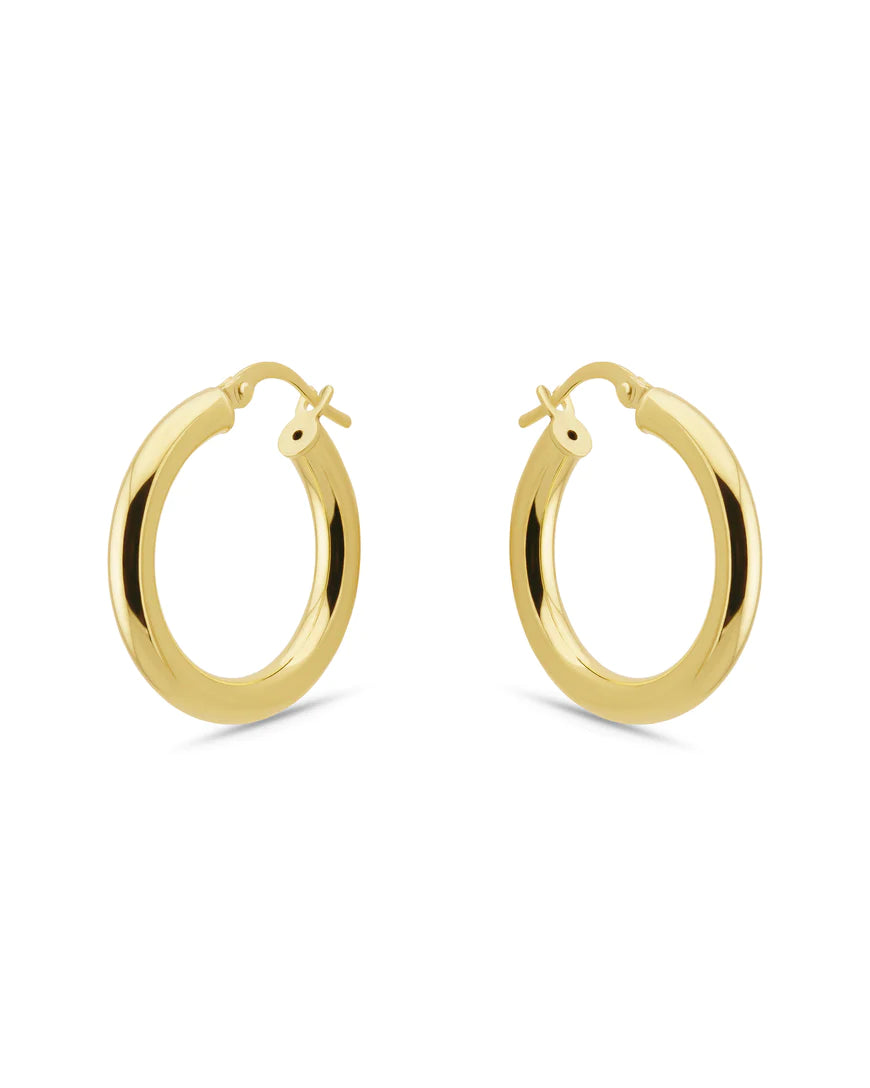 How to Style Hoop Earrings for Different Occasions?
Hoop earrings are a timeless accessory that can add a touch of elegance and charm to any outfit. But the key to making them shine is knowing how to style them for different occasions. At Classiyah, you can easily find Radian Hoop Earrings that have a captivating allure and gleam with brilliance. In this blog, we'll guide you through the art of wearing hoop earrings, no matter where you're headed.
Effortless Everyday Elegance
Casual Chic:
For everyday wear, opt for small to medium-sized hoop earrings. They add a subtle sparkle to your casual jeans-and-tee combo or even a sundress. Stick with classic metals such as 18K Gold for versatility.
Hair Up or Down:
Hoops work with various hairstyles. Wear them with your hair down for a laid-back look, or put your hair up in a messy bun or ponytail to showcase the earrings' full glory.
Mix and Match:
Don't hesitate to mix and match your gold hoop earrings. Create an eclectic look by wearing different sizes or styles on each ear, giving your outfit a playful twist.
Office Elegance with a Hint of Glam
Size Matters:
Opt for smedium-sized hoops with a polished finish. They elevate the look without becoming overly ostentatious.
Match the Metal:
Coordinate your earrings with your other jewelry and accessories. If you're wearing a gold necklace or bracelet, choose gold hoop earrings for a cohesive look.
Classic or Huggie Hoops:
Classic round hoops or huggie-style hoops are perfect for the office. They're professional yet stylish.
Dazzle at Dinner Parties
Go Bold:
Dinner parties are the perfect occasion to make a statement. Choose eye-catching gold hoop earrings with a simple design.
Complement Your Outfit:
Coordinate the color of your hoop earrings with your outfit. If you're wearing a black dress, opt for silver or gold hoops to create a striking contrast.
Updo Elegance:
Pull your hair into an elegant updo or a sleek ponytail to ensure your hoop earrings take center stage.
Casual Weekend Vibes
Boho Bliss:
Hoops and bohemian fashion go hand in hand. Pair your hoop earrings with flowy dresses, maxi skirts, and other boho-inspired pieces.
Add Some Color:
Experiment with colored hoop earrings to infuse a playful and vibrant element into your weekend look.
Day to Night:
Hoop earrings can transition seamlessly from day to night. Wear them while running errands during the day and keep them on for a night out with friends.
Conclusion:
Hoop earrings are more than just jewelry; they're versatile accessories that can elevate your style for any occasion. Whether you're dressing up for a special event or adding a touch of elegance to your everyday attire, get Radiant Hoop Earrings from Classiyah. As our 18K Gold Radiant Hoop Earrings weigh just 1.92 grams, you can comfortably wear them all day, ensuring you radiate confidence and charm wherever you go. With these tips in mind, you can confidently rock your hoop earrings and shine no matter where you're headed.
Older Post
Why Should You Choose a Diamond Ring to Propose Your Lady Love?

Newer Post
How to Incorporate Lush Meadow Emerald Earrings into Your Everyday Style?