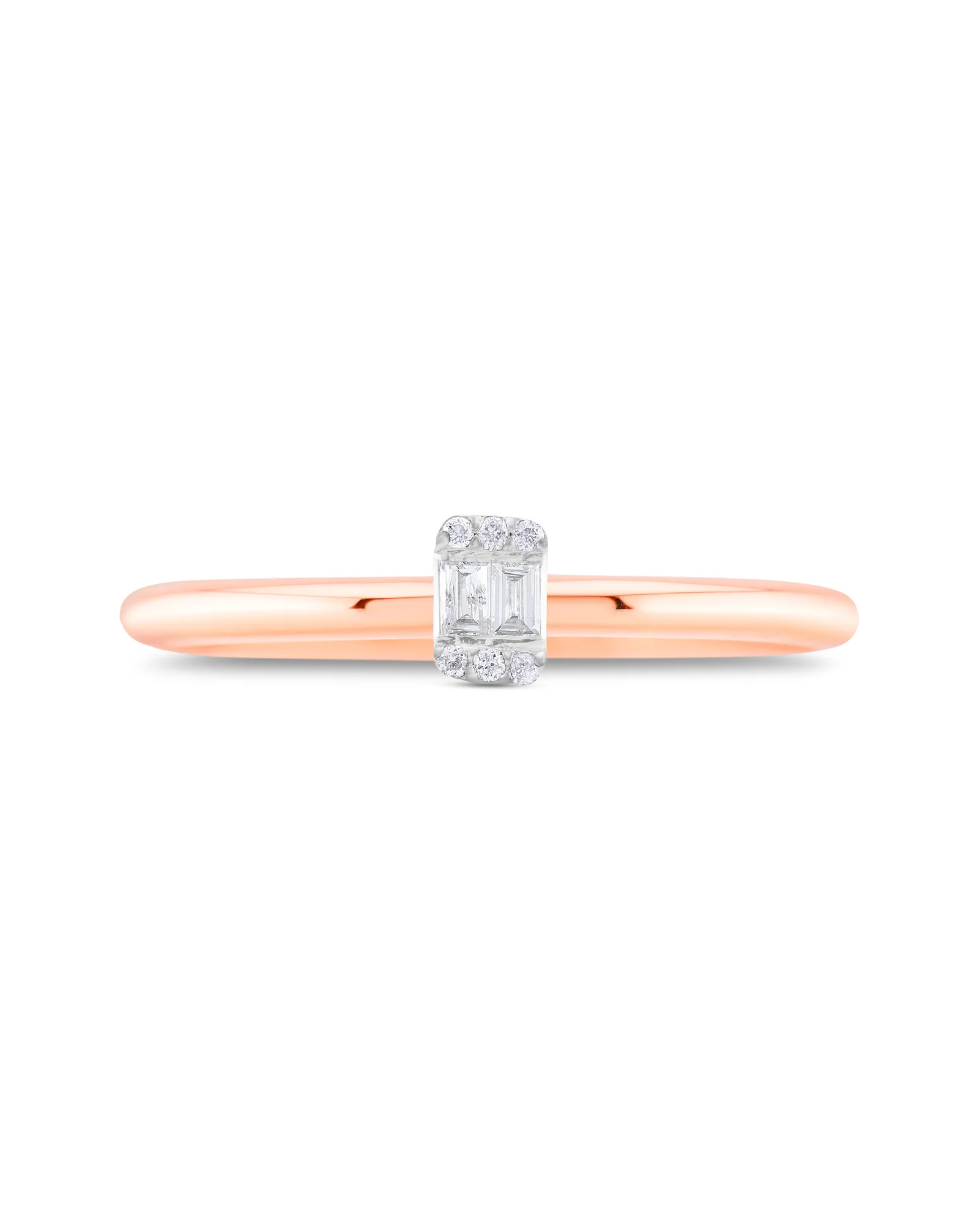 Why Should You Choose a Diamond Ring to Propose Your Lady Love?
When proposing to your lady love, nothing can be better than a diamond ring.It's said that a diamond strongly represents your emotions. Sometimes, it says what your words are unable to express properly.
If you want to make your special moment more special, get a diamond ring for her. We are sure she will love it.
Reasons to choose a diamond ring
Reason 1: Diamonds are prized for their rarity and beauty, which reflect the uniqueness of your relationship. The brightness of the diamond represents what your partner has brought into your life and has changed everything.
Reason 2: Diamonds' endurance reflects the strength of your bond, withstanding the test of time just like your love. Also, a diamond is hard which shows the strength of your relationship and how dedicated you are towards the same.
Reason 3: The tradition of proposing with a diamond ring has deep historical roots in romantic symbolism. In the early twentieth century, De Beers popularized this practice by associating diamonds with everlasting love. Our history has added compassion to this gesture, making diamonds a cultural treasure.
Reason 4: Choosing a diamond ring also demonstrates your commitment to your partner's happiness. It shows your effort to find a perfect gift for her, matching her taste and style. Most importantly, it shows how particular you are for her and your level of understanding.
Anneau De Ring
The delicate beauty of blooming flowers is combined with the whimsical charm of fluttering butterflies in this ring. The floral elements are beautifully crafted with graceful designs of butterflies. It's said that this ring represents the beauty of nature
Enchantment Ring
Just like Anneau De Ring, this ring captures the beauty of blooming flowers. The visual impression of this ring is beautiful as layers of intricately crafted motifs are combined. The whole look appears to be both charming and exquisite.
Eternal Vow Ring
This ring is purposely designed for couples. The look of the ring symbolizes the unbreakable bond between two souls. The ring's diamond or gemstone represents the depth and purity of your love.
Bohemian Ring
It embodies boho flair as a striking and free-spirited piece of jewelry. The ring combines natural materials with artistic flair, creating an unusual feeling of beauty.
Floral Fantasy Ring
The elaborate floral motifs with delicate petals and beautiful curves are the beauty of this ring. Even this ring features blooming flowers, representing the natural beauty that people often ignore.
Sculpted Cube Ring
This ring is in high demand due to its precision and geometric shape craftsmanship. The cube's surface is smooth and polished, reflecting light. A diamond is timeless. So, pick a ring of your choice from CLASSIYAH and propose to your lady love without wasting any time.
Older Post
Why Do Women Love Floral Earrings?

Newer Post
How to Style Hoop Earrings for Different Occasions?