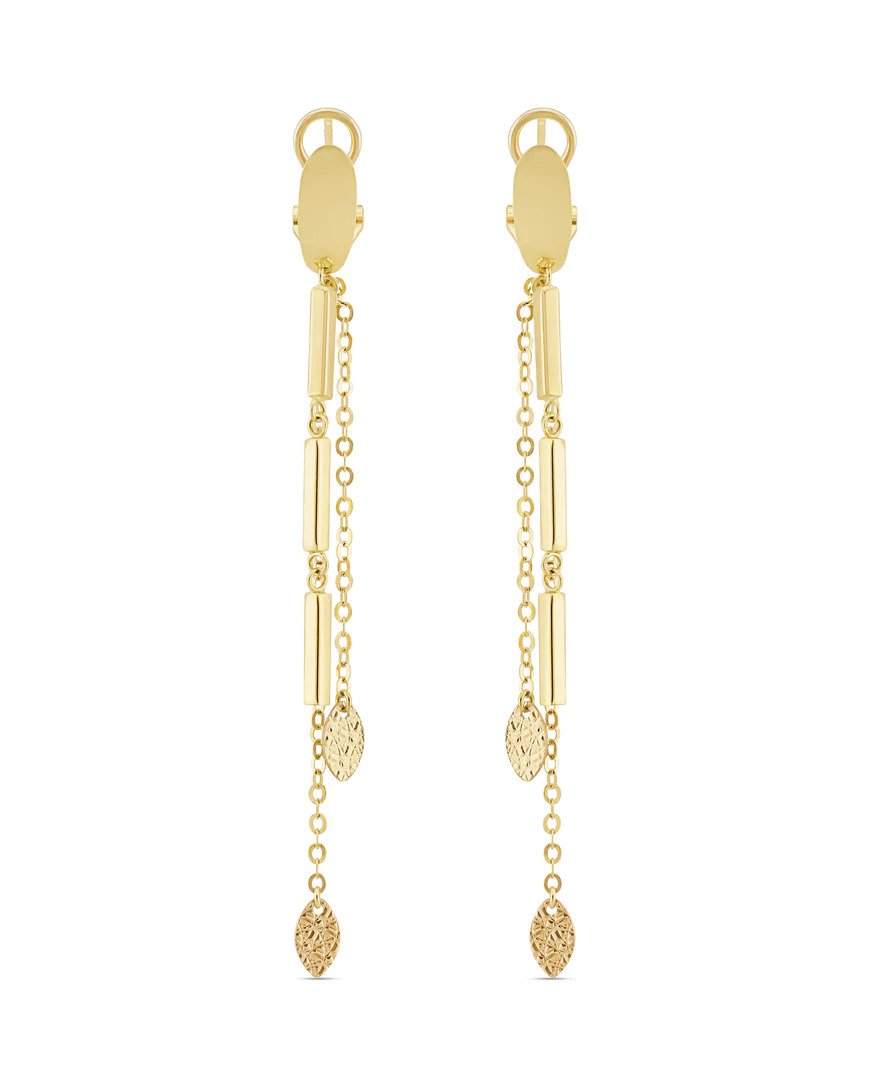 Why Do Women Love Floral Earrings?
Are you wondering why women love earrings inspired by floral designs? Then you were meant to read this blog. Let's try to figure out the secret to the great success of these earrings. 
1. They Are Like Lovely Souvenirs from Nature
Have you ever been to a beautiful garden and felt the strong urge to stay there for longer and spend time amidst nature? We've all been there. Some of us take something from there as souvenirs, while others resist, but the feeling of being around pretty blooms and greenery a little longer is mostly universal. 
Floral earrings give women a beautiful way to connect with nature and show their inclination to designs inspired by nature! 
2. They Express the Personality of the Wearer
These earrings express the unique personality of the woman wearing them. They offer a variety of designs to express different personalities, moods, and passions. 
At a reputable online jewellery shop, you can easily find a couple of earrings inspired by floral designs, such as leaves, blooms, and flower buds.  Such earrings are a subtle way for women to express their personalities and enjoy dressing up that reflects their unique taste. 
3. They Add a Touch of Charm and Creativity
Women who love imaginative thinking choose designs that add a little magic and charm to their looks. Floral designs add a touch of beauty and joy to their daily outfits. 
This sprinkle of beauty and creativity can make a boring or sad day a little better, and women love this creative impact of the floral earrings. 
4. They Are Great Conversation Starters
The lovely patterns of the floral earrings can spark great conversations. They might look like a piece of jewellery, but they can help women get to know each other better. They might even help a few meet a new best friend. 
You might be wondering what these conversation starters are. Well a simple complement or a question like "Where did you buy them from?" or " Is there a reason for choosing this pattern?' are enough to start a conversation that can go a long way. 
5. They Add a Sense of Empowerment and Confidence
We all know that our looks impact our confidence and self-esteem. Floral earrings enhance the looks of women, which makes them feel more confident and empowered. Women who wear these earrings feel more connected to their personalities and confident in their appearance. 
Women all over the world love floral earrings, as there are options for everyone.  These earrings are a beautiful reminder of nature and help women feel more confident and beautiful. Hopefully, this blog has made you more familiar with the charm of floral earrings. 
If you want to gift a beautiful pair of these earrings to a woman you love, then head to the Classiyah Jewellery website. We have exclusive floral earrings for you such as Geometric Bloom Earrings, Hanging Flower Bud Earrings, and Floral Delight Earrings. Pick the one you know she will love.
Newer Post
Why Should You Choose a Diamond Ring to Propose Your Lady Love?